• Large viewing angle, soft light color, no glare.
• Aluminum alloy bracket, 3 balls as a unit, quick and easy to install, can hide the wire.
• Breakpoint continued transmit driver IC, even if there is a ball/signal out of control or disconnection, it will not affect the normal operation of the ball behind it.

Immediately consult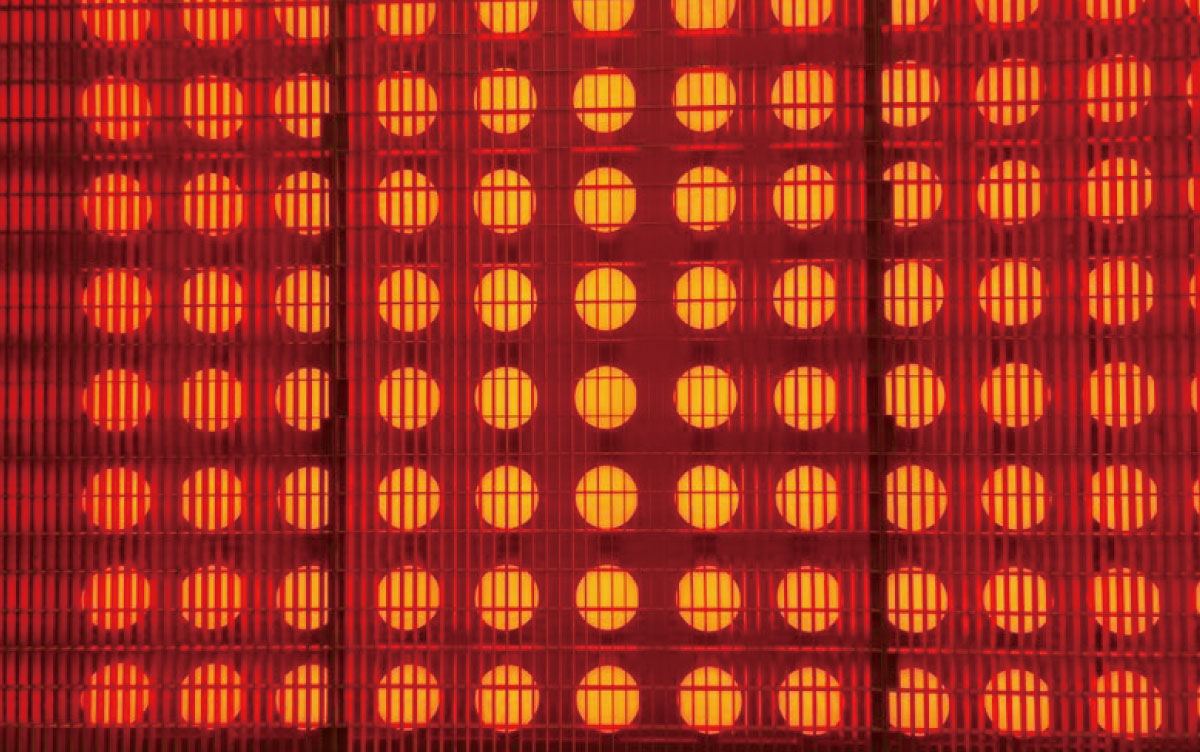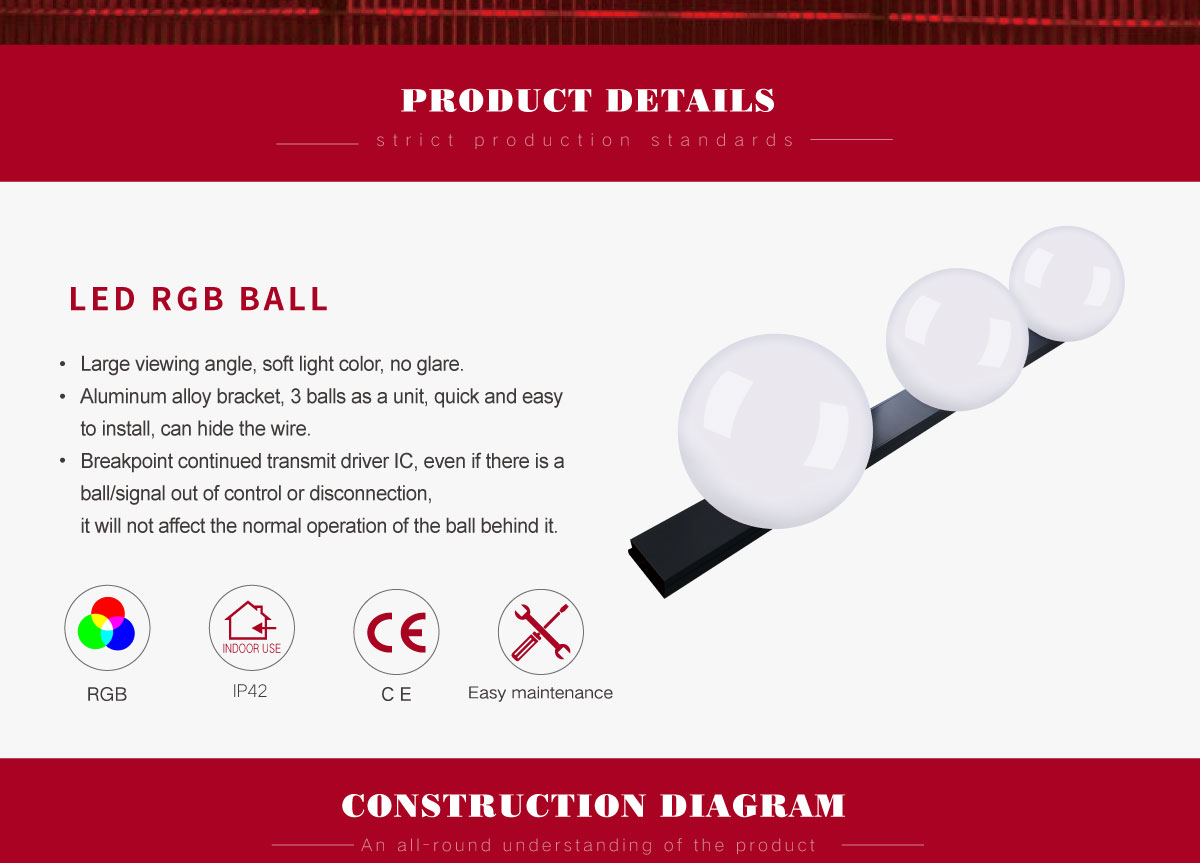 parameter list
Model specificationIC UCS, 3 pcs/group
Light Pixel pitchLight distance 240mm
Display colorFull Color RGB
Single brightness20LM/PCS
Single specificationφ150*H135mm
View angle180°
Crust materialPolycarbonate
×
DOWNLOADS
Choose language